Residential care for elderly persons (old age Home)
Ntokozweni Old age Home provided 24 hours residential accommodation, care to 50 older persons. Three meals a day with tea time and snack in between. Supervise the medication/treatment /high blood pressure and diabetics and etc. Control and keep the clinic and hospital appointment for older person. Admission requirement include that a person must be 55 years old and more, be an older person in receipt of the state pension to be able to contribute towards material needs of care, be a vulnerable older person in need of care and shelter. Challenges of older persons are domestic abuse, rape, neglect, abandon, poor care and etc. Older persons life improvement. Three months of admission an older person start to show the following improvement: - safe and security, Protected, healthy with a controlled medical care. Ntokozweni old age direct staff are as follows:- 1 Supervisor, 15 Caregivers 1 Driver, 1 Part time Nurse, 2 cleaners, 1 laundry assistant 2 Cooks,1 Caretaker, and are responsible for older persons care. All the caregivers are trained in Home base care and the few with trauma counselling.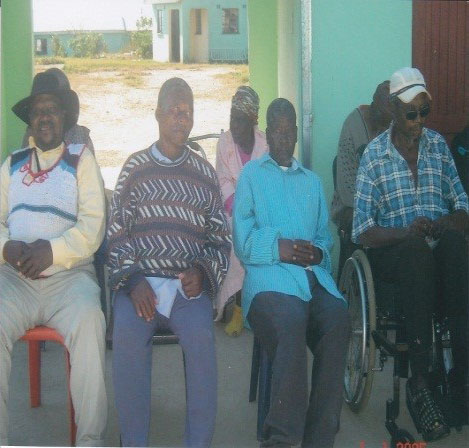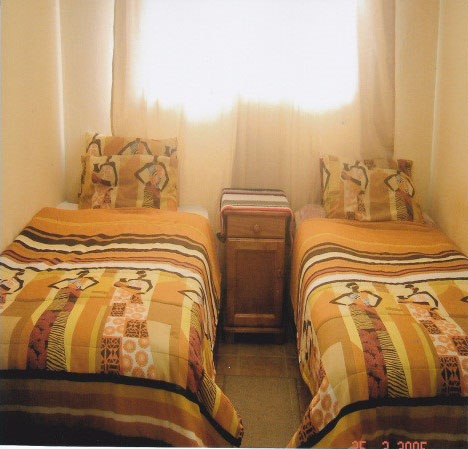 Highlight of our experience in Residential care for elderly persons
One elderly person 73 years old was admitted at Ntokozweni village, referred by the area councillor whom the story was referred too. The elderly has a mentally disturb son 63 years old. Reason for admission the elderly persons were abused by the grandson who once dig the hole to put both the grandmother and the uncle (buried them alive). She was experiencing the sight problems but she was the one who is taking care of the son who was on medication. After admitted at Ntokozweni she was taken to the clinic for her eyes problem, referred to the hospital helped till he regains her sight back. At home (government house) umxhaso house was built at her home, the old person decide to go back home. We try to talk sense with her but she was willing to go back home and we release her. After a year she was found dead for days in the house and the grandson was digging the hole outside without informing the neighbours. A concern neighbour phone the leaders and when they came the old lady was lying death in the house for days. And the mentally disturb son was found on the other village maybe about 45 kms away from home, rescued and referred back to Ntokozweni village. That was very sad because feel sometimes if they didn't live the home that would never been happened. But the elderly person's act said a person must stay at the institution on his/her will if she/he can still make decision.
Thandazile Mbuthuma, Older person supervisor
---
Early childhood development Crèche/Pre-school)
Ntokozweni Crèche
2012/2013 we provided early childhood development to 70 pre-school/crèche Children. Ntokozweni crèche admit children from 2 to 5 years old. We are concerned about the security, protection, education and development. This is the foundation phase of a child preparing to start the school journey. Various activities are done daily on weekdays as per the Crèche daily schedule. 5 staff members form the Ntokozweni crèche team, i.e. 2 Crèche teachers, 1 assistant teacher and two kitchen assistance.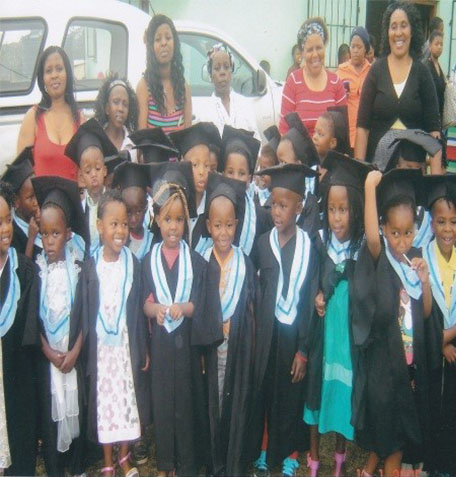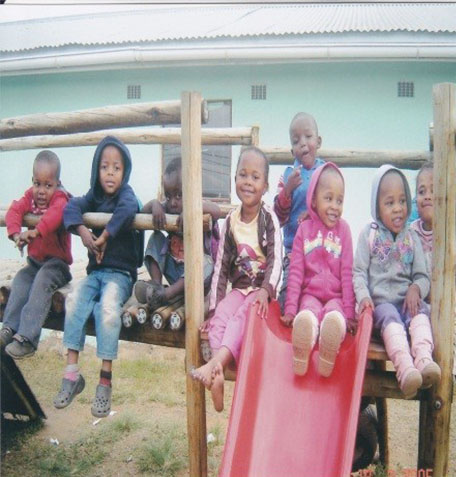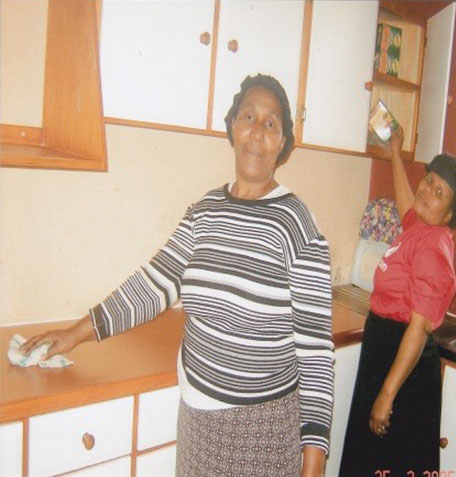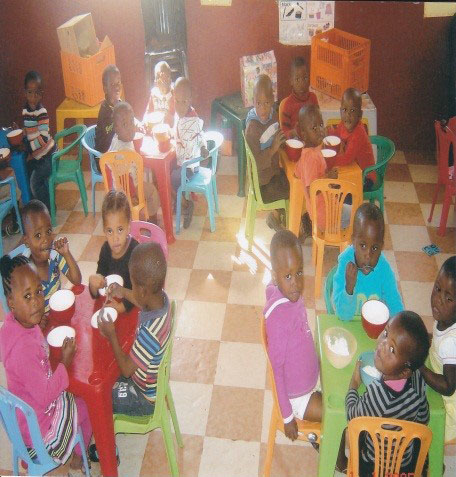 Crèche improvement: Outside playground was constructed for the children to plays and be stimulated. Thank you to DSD who made that possible. The kitchen furnished with built in cupboard the children meals will be prepared in a neat and hygienic place, and children lockers for 60 children built in. Thank you to NLDTF who made that possible.
Training and development: One crèche teacher has completed her level 4 in early childhood development and the other one has started the course. Thank you to NLDTF who made that possible
Nokulunga Gantsa
Creche co-ordinator
---
Drop in centre (Orphan and vulnerable children/people activities)
Ntokozweni Drop in centre is one of the Ntokozweni village for the vulnerable programme. Ntokozweni Drop in Centre operate in 2012/2013 and manage to provide service needed by the community although there were challenges financial strains concerning the feeding scheme compared to the children in need of the feeding. Outside playground improvement – Jungle gym were constructed for the children to play and be stimulated. We are so grateful to those who contributed to make the programme survived that period and indeed serve the targeted vulnerable community.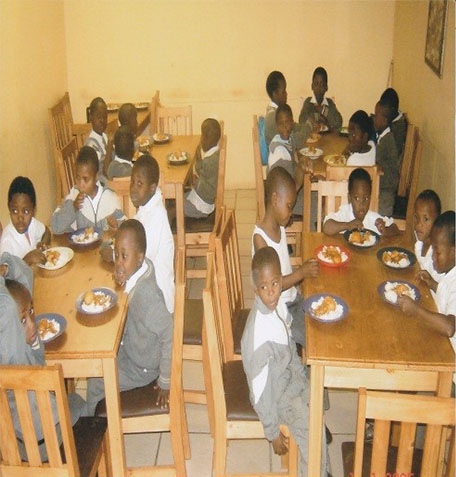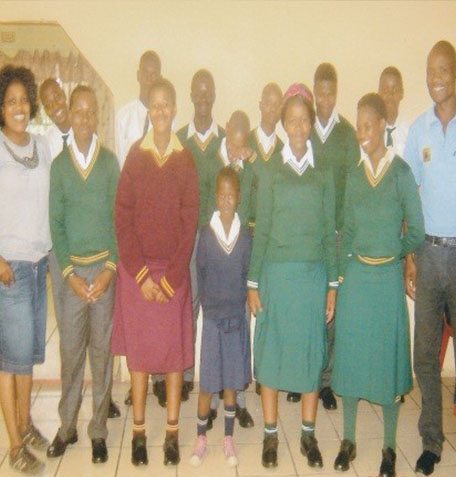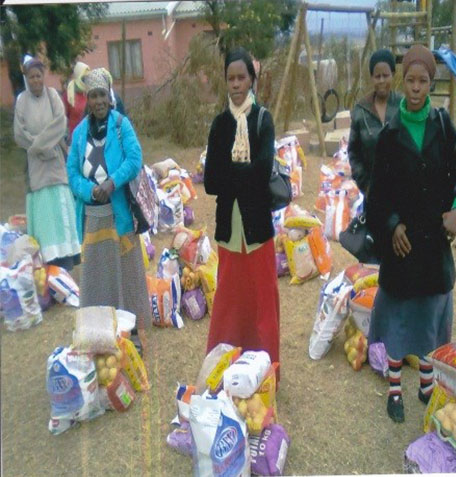 Our word of appreciation goes to Mndeni butchery, Niemack butchery donation in kind and DSD funding. January 2013 NLDTF came in to a picture and that strengthening the feeding scheme and help to feed more children in need with confidence and two more people (child-minders) get stipend in the programme which make the difference in their families. The overall orphan and vulnerable children fed in the 2012/2013 financial year were 218. Drop in centre consist of 8 staff members who are as follows: - 1 facilitator, 1 project manager, 2 child-minders, 2 volunteer child-minders and two security guards.
26 orphan and vulnerable children benefited from the school uniform provided. Those children were from the following schools:- Sinomusa high school (13), Zamukuzakha primary school (02), Skanisweni high school (01), Mbonwa high school (01) Ezinqoleni high school (01), Mshweshwe high school (02) , Gabangezwe high school (04) and Mbusi high school (02). Food parcels was distributed to 197 families.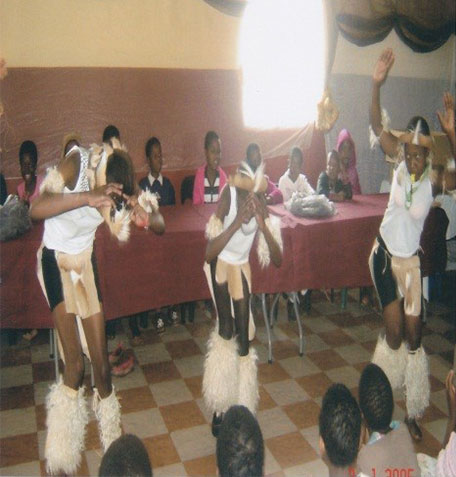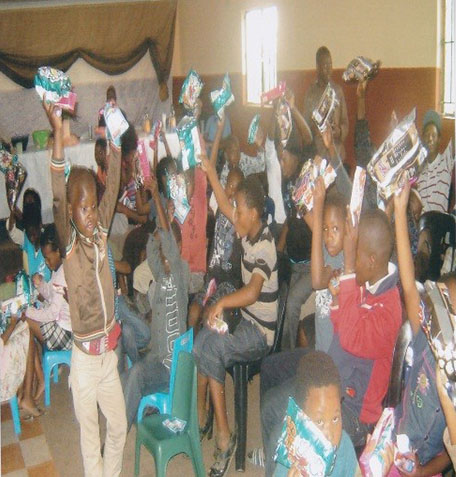 Closing party: Towards the end of the year Ntokozweni Drop in centre also have some party to entertain our children and with the support we get from the local businesses in 2012/2013 the closing party was successful and 197 orphan and vulnerable children attend the party. Thank you to the following local businesses who contributed:- Save zone, Golden rewards, South coast business, Grosvenor Pharmacy, Bargain Izingolweni,Pastor Willie van Zyl, AFM-Kingsway assembly, without their support the day was not going to be possible.
Report by: Sbusiso Mpisi
Facilitator
Ntokozweni Drop in centre
---

Youth development programme
We thank God that this program is up and running since we saw it through dim light from its initiation, planning and implementation. Ntokozweni village identified youth challenges such as teenage pregnancy, lack of information and unemployment in our community. This perpetrates cohesions like poverty, school dropout, HIV/Aids, crime, drug and substance abuse.
In 01 June 2012 Ntokozweni youth development programme was initiated to capacitate youth in different sectors of life. Its aim is to provide development and job opportunities. The program tries to close the gap between the rural youth and urban youth in terms of information access and knowledge. Different government departments and institutions are responding positively to our call to come and present what they have for the youth so that it can develop itself. We are glad to work with institutions such as ESayidi FET, Department of Education, Department of Health, Work link centre, Department of Labour, Department of Economic Development and Hibiscus youth manager.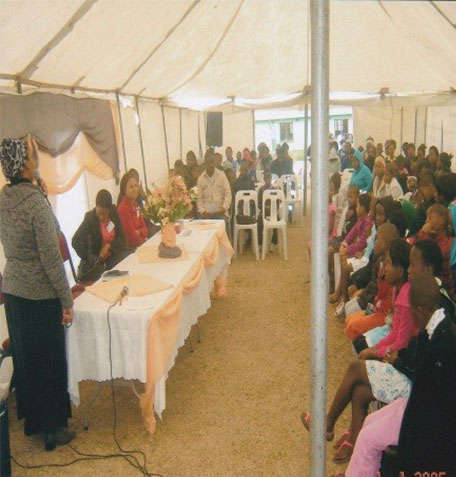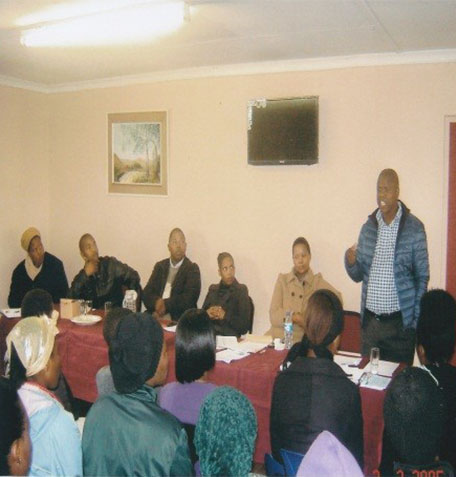 Our passion lies in education for youth today then poverty free community tomorrow. We proudly report that have identified and transferred 24 youth members to Work link centre to be exposed to labour world for job opportunities. O1 student have applied for training in Cuba to be a doctor but failed in the criteria selection. O9 applications were placed at labour Dept. for jobs hunting and 08 were placed at Transnet for internships. 01 student was encouraged and register at Esayidi FET, Oslo Beech campus and assistant with the school transport hoping for next year she will qualify for NSFAS. Thank you to The DG Murray who is supporting this project. Through their funding we manage to equip the youth development office with two Computers which are very helpful for the youth to access the helpful information through the internet. One youth member who hold the Tourism Degree who was out of hope because she was unable to move, when we met her is the youth leader helping other youth in the office and through DG Murray trust funding she is getting a stipend we are pleased to announce that she is now courageous.
We are satisfied with the progress of the programme and also bound to take it to the next level to make a difference in youth of our community. A lot of youth have been assisted, transferred for jobs replacements and bursaries.
Mduduzi Gambushe & Sbusiso Mpisi. Project team
---